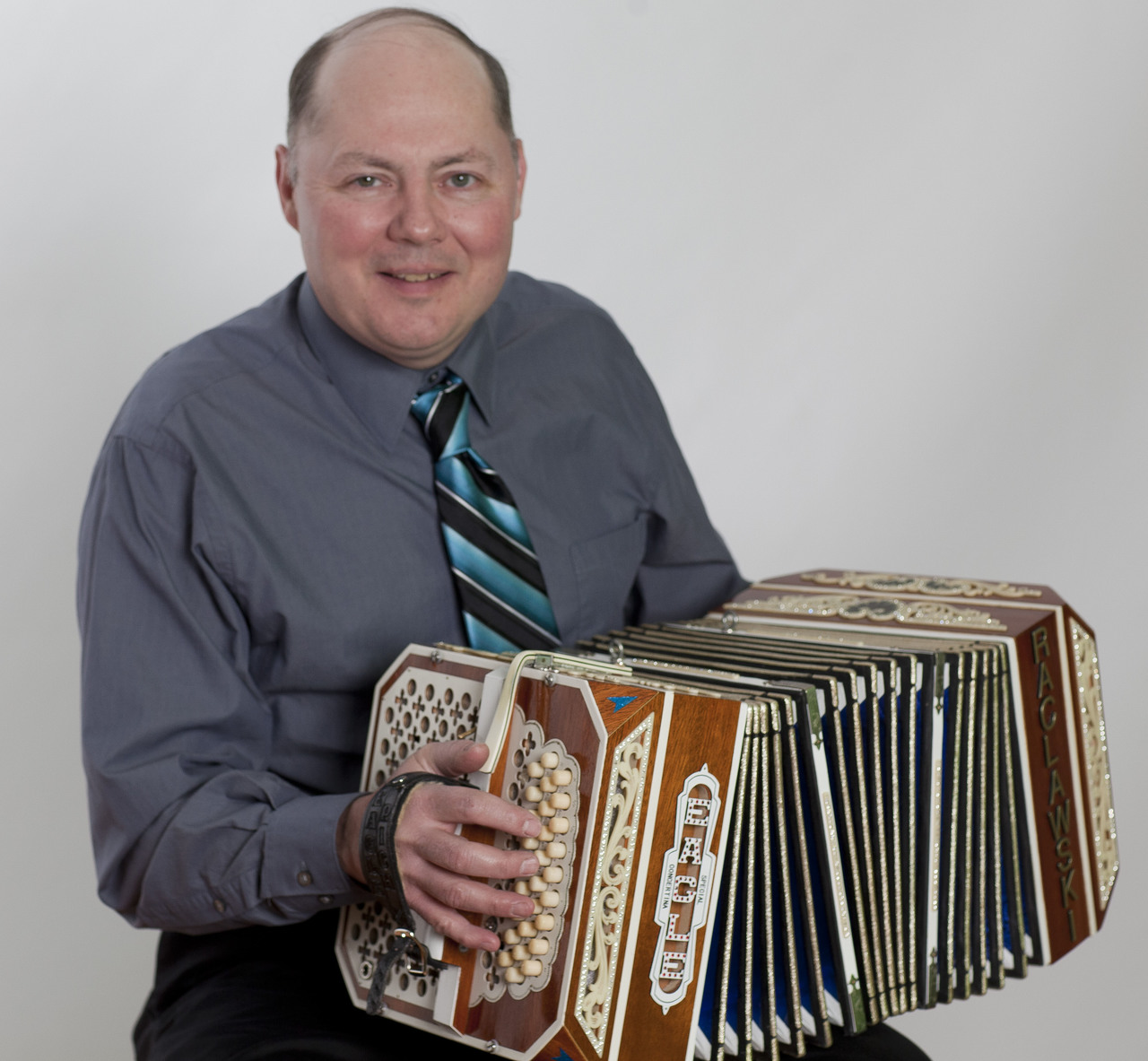 Eagle concertina has a rich heritage dating back to the early 1900's. A skilled Polish immigrant named Walter Kadlubowski came to the United States to live in a free country and to look for his childhood sweetheart who's family moved to the U.S. a year earlier. Young Walter Sr. walked the streets of the Pilsen neighborhood in Chicago, knocked on many doors, talked to many new Polish immigrants who recently settled in this neighborhood, and after six months he found his girlfriend and married her.
Walter now needed a job to support his wife and first son Walter Jr. Walter Sr. was a skilled craftsman in the area of cabinetry and reed making. He met up with another Polish immigrant named Walter Mojsewicz. Together they started the International Concertina and Accordion Co. Walter Sr. would be the master reed maker, Mojsewicz would build the cabinets and other components along with Kajetan Perkowski. In the 1920's and 1930's the concertina was a very popular instrument and business was good. It was during this time that the company was looking for a flagship name that would be catchy and could compete with the Patak Concertina also manufactured in Chicago. The name Star would be simple and easy to say, and stars could be engraved on the concertina and used as their trade mark.
Star Concertina and Accordion Co. was the new name and business started picking up. All the concertinas manufactured during this time were Chemnitzer concertinas fitted with long plate reeds, hand made by Walter Sr. Young Walter and his mother would sometimes spend lunch hour with his father in his northwest side workshop. He recalled his father pointing to a half built concertina on the work bench. "My dad told me it was for me." Unfortunately Walter Jr. never received the concertina his father promised him. Tragedy struck when Walter Sr. was killed in a automobile accident in 1934 at Belmont and Milwaukee Avenues in Chicago.
Star Concertina continued manufacturing quality concertinas for the next 30 years. Walter Jr. never forgot about Star Concertina or his father's dream and in the mid 1960's purchased the company and manufactured 1000 concertinas under his reign. In the early 1970's Walter sold the business the Imperial Accordion Company. Walter Jr. returned to his drafting and design career.
Walter Jr. still had concertina in his blood and working out of his home in Prospect Heights, IL built four new Eagle concertinas all with long plate reeds. Walter believed that this was the way a concertina should be built. He believed in quality and tradition. He was truly a craftsman just like his father. Walter sold the four and soon had orders for 4 more. During the 1980's quality American made concertinas were in demand and still are today. It was during this time that Walter Jr. was showing a new Eagle concertina to a group of musicians during the annual concertina jam session in Union, Michigan. A young musician named Rich Raclawski asked him to teach him how to build concertinas. After about a year Walter called Rich and in 1988 Walter Jr. and Rich Raclawski began building Eagle Concertinas and doing repair and restoration work to all makes of concertinas. In November of 1992 Walter H. Kadlubowski passed away. He was a master builder and repairman of concertinas. He gave unselfishly of his time and talents so that the concertina would live for another generation to enjoy. Rich Raclawski continues the tradition of building new Eagle Concertinas one at a time as well as repairing and restoring vintage concertinas.
Thanks Wally, for the wonderful gift you have given me!
Rich Raclawsk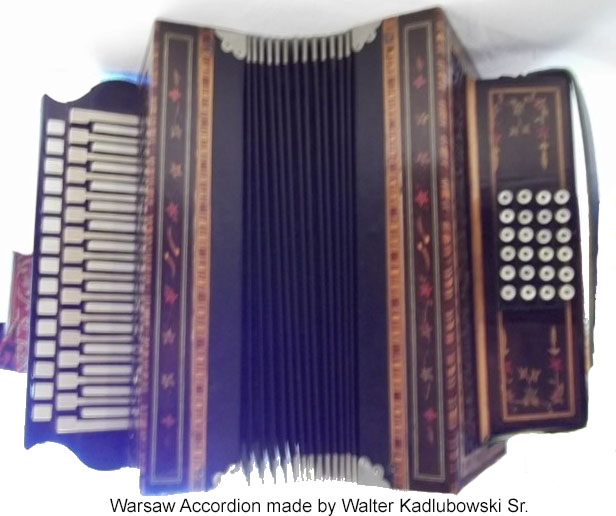 Before Walter Sr. got into the concertina business with his partners Mojsewicz and Perkowski he was building Warsaw Accordions an instrument popular in Poland. This is a picture of a "Kadlubowski Warsaw Accordion". Walter also made the reeds for these instruments and used 2 rivets on the long steel tongues for the bass reeds. The reeds were hand cut, filed and fitted.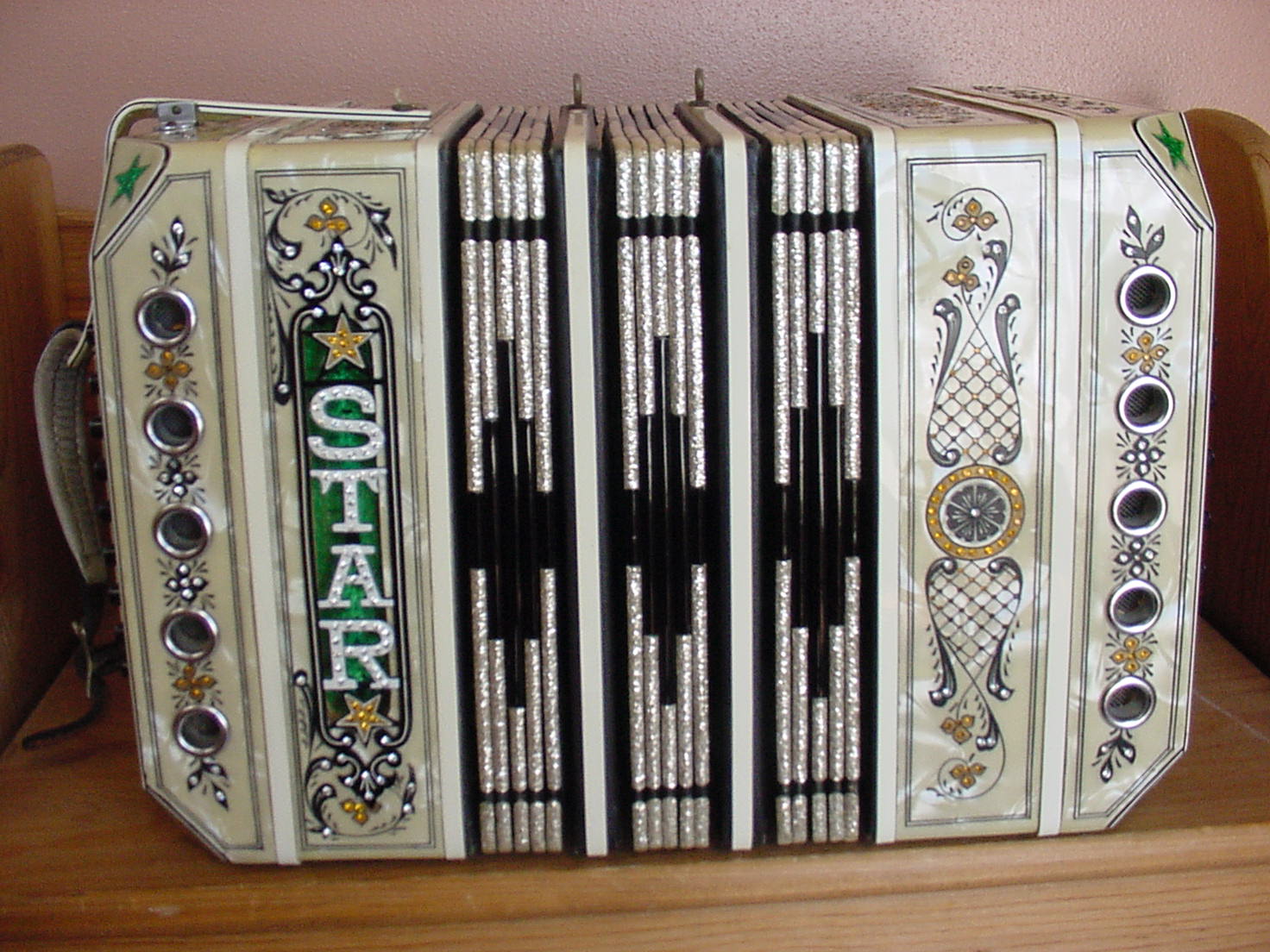 This is an early 1970' s Star Concertina made by Walter Kadlubowski Jr. during his ownership of Star Concertina Mfg. Company on Milwaukee Ave. in Chicago, IL.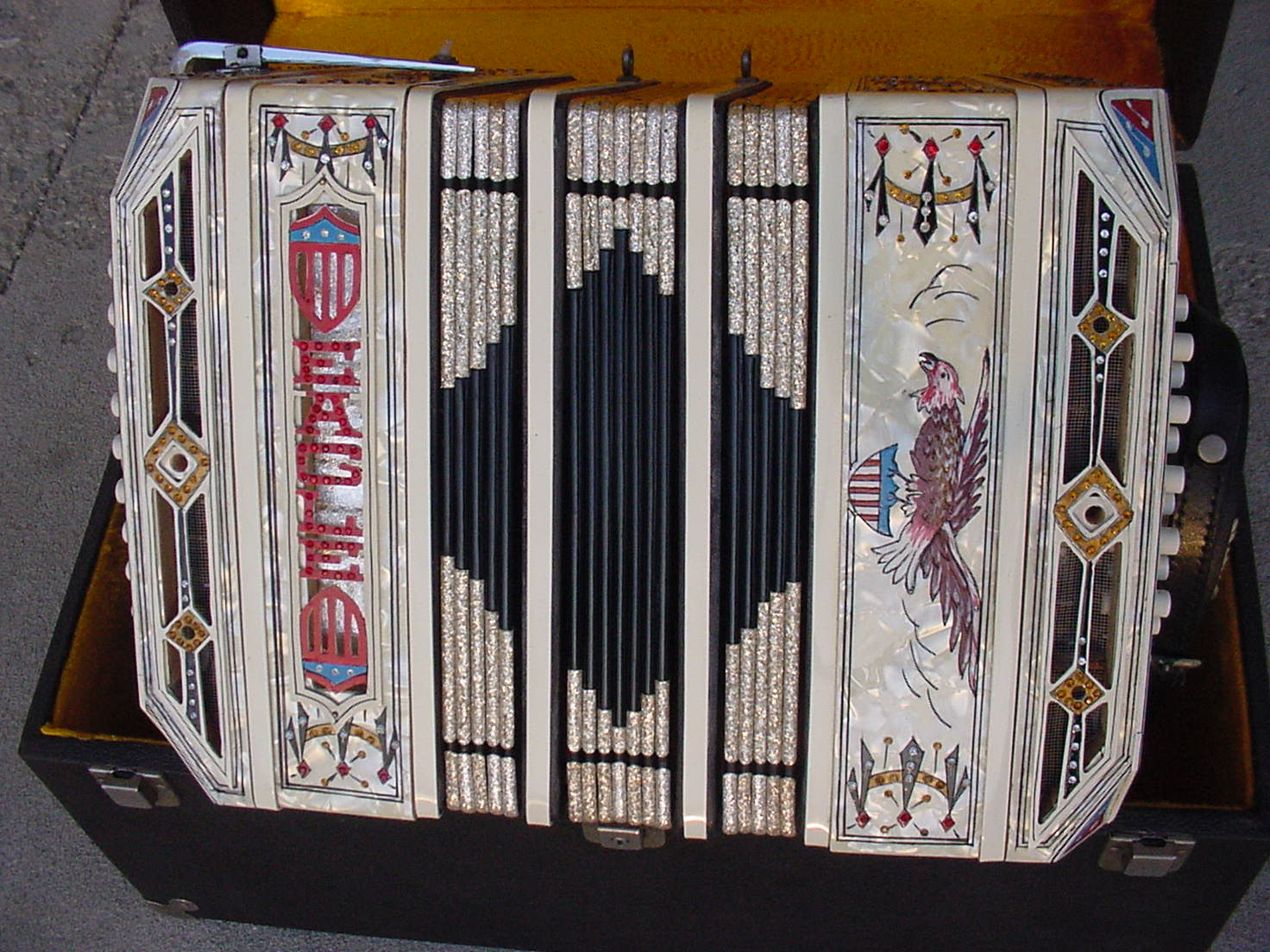 Walter Kadlubowski Jr. Eagle #1 Bb with plate reeds, 2 switch, quad (L,M,M,M).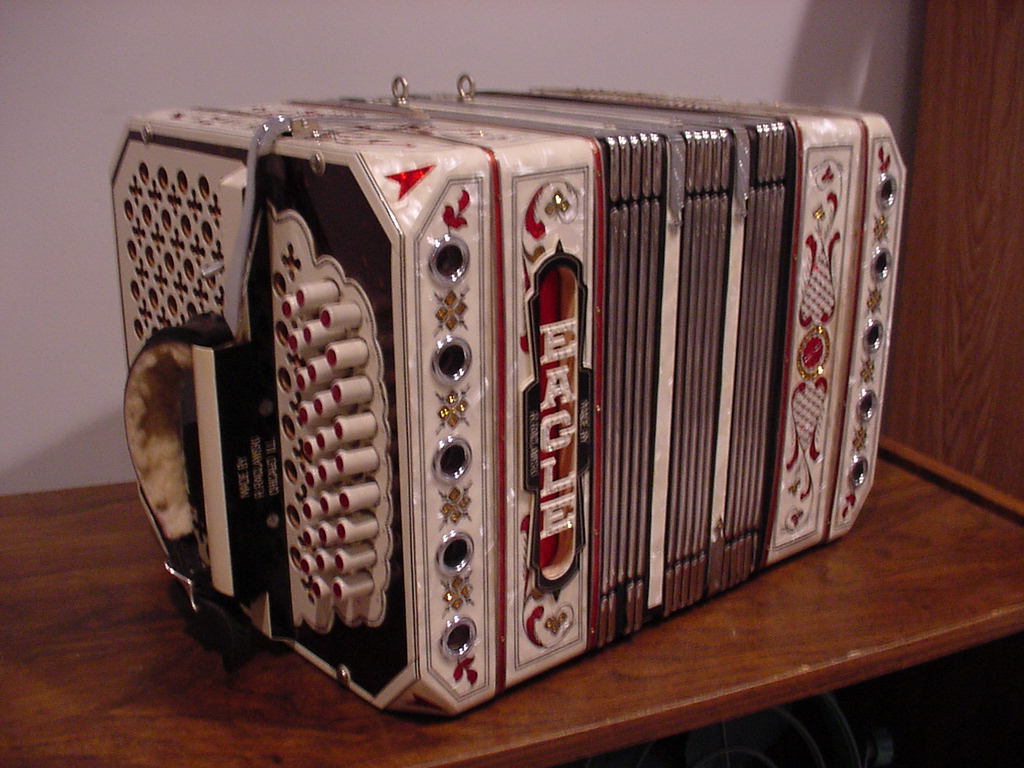 Raclawski-Eagle number (1) serial number 89-7-1R, long plate reeds (L,M,M,H) .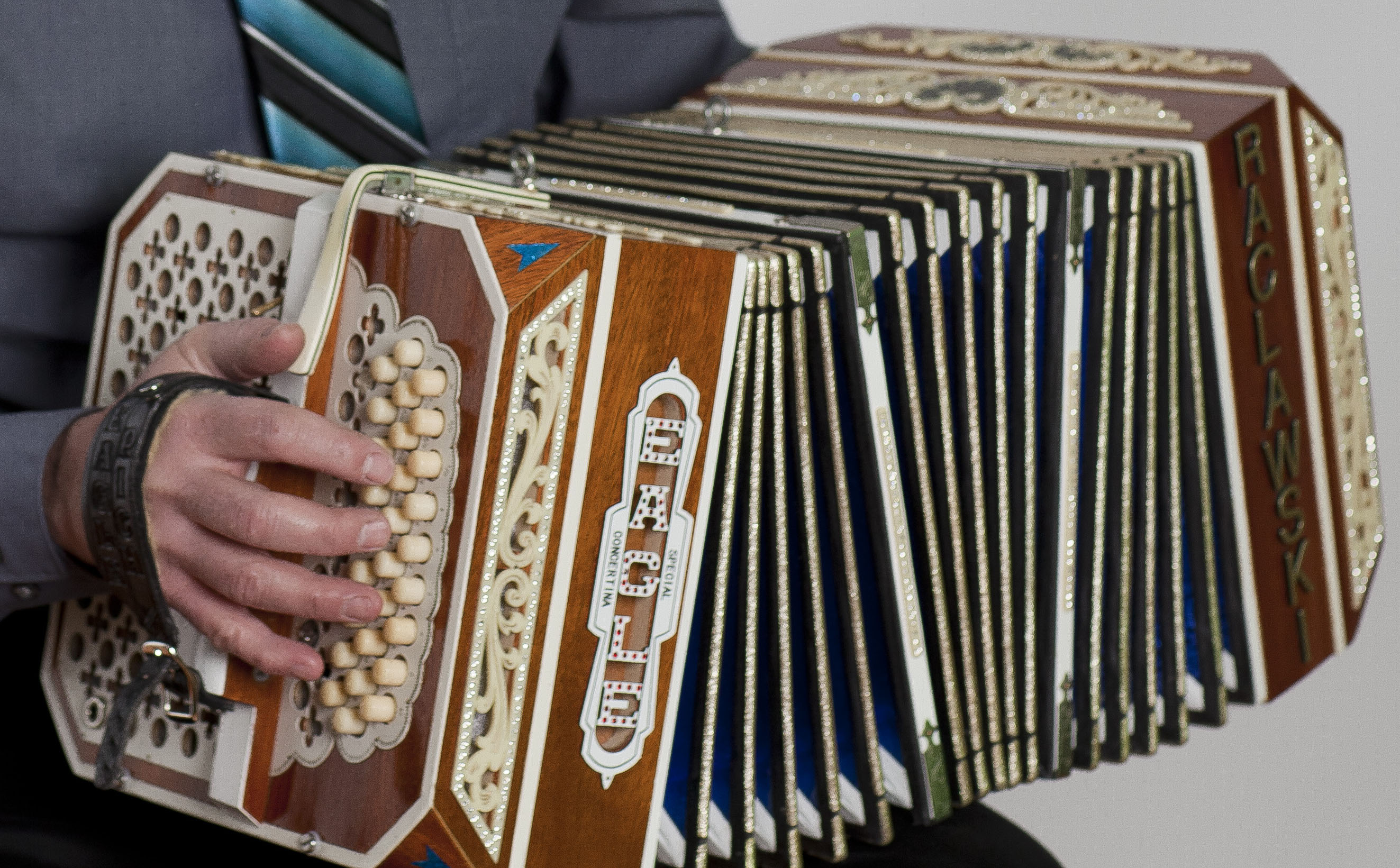 Raclawski-Eagle Special Serial Number 06-12-4R Built in 2006, long plate reeds, (L,M,M,H) First wood covered.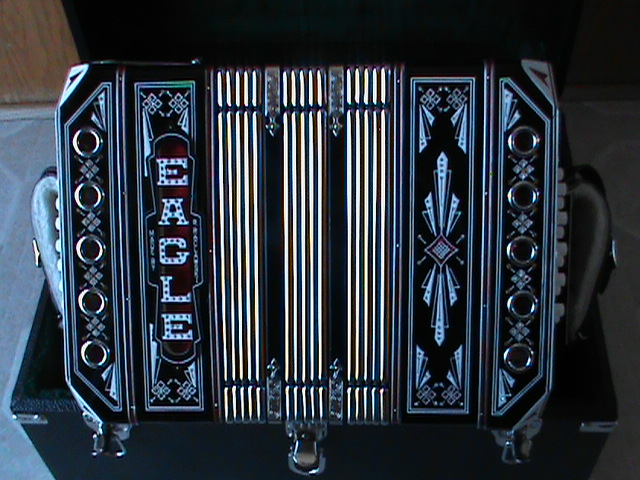 Raclawski-Eagle Concertina key of "C" with long plate reeds, (L,M,M,M) Aug. 2015