Pre-Owned Concertinas For Sale
StarJet Concertina Key of "C" 5 press "A"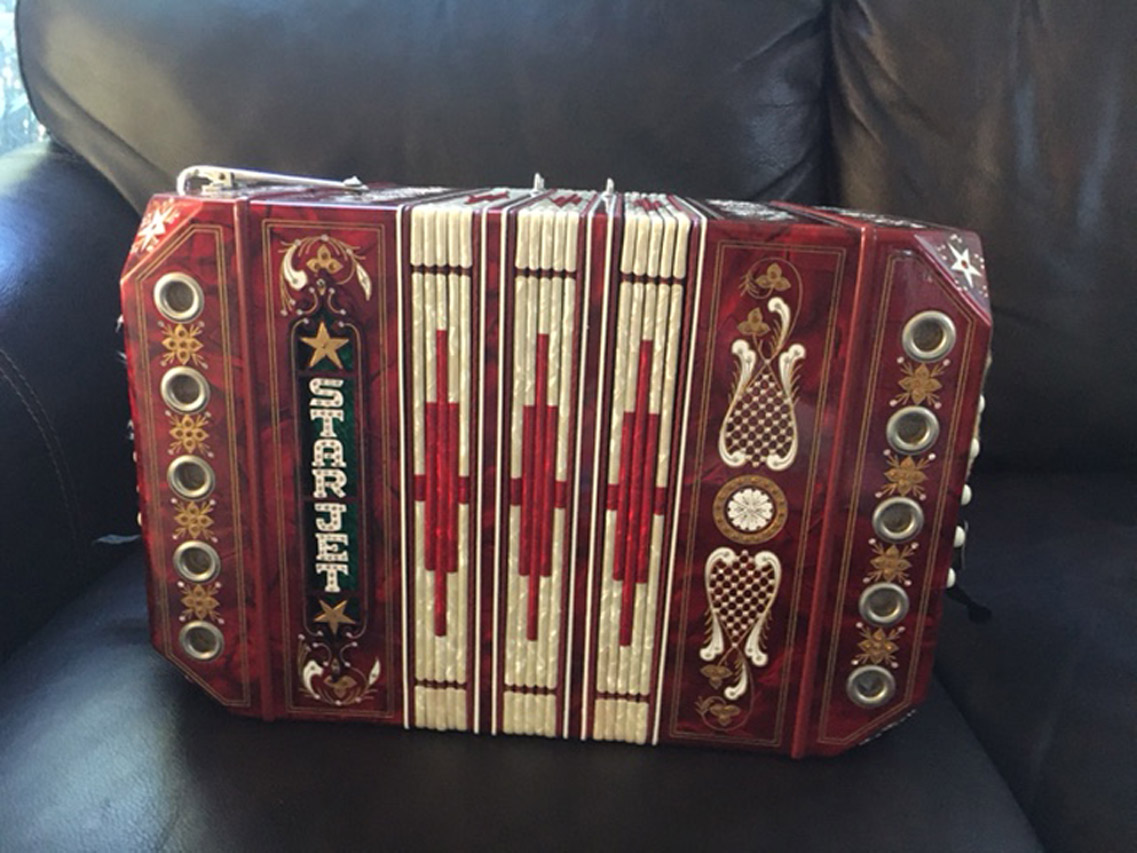 This concertina is for sale by Tony Murawski. DEAL WITH TONY DIRECTLY, phone 410-825-0862. or Email Tony at eastside_tony2003@yahoo.com
Disclaimer: This concertina is not being sold from Raclawski-Eagle Concertina or from Rich Raclawski. All warrantees, guarantees and final sales arrangements will be arranged by Tony Murawski and the buyer.
5 Switches in the hand rail
Microphone with 1/4" phone jack
Asking $1000.00 or best offer. Local free pick up, shipping extra.